About Anna
ANNA MARIA SOBIESKA MA, PhD, MSTA
I was born in Poland in 1969. Since childhood, I've been fascinated by knowledge and books on the one hand, and body and movement on the other. Pursuing my first passion after independent studies I spent eleven years at university studying philosophy, writing MA and PhD theses in ethics, and teaching ethics to both undergraduates and postgraduates. My second passion took me from yoga and dancing, to twenty years of studying and teaching different styles of Tai Chi and Chi Kung.
My first contact with the Alexander Technique was thanks to singing in a choir and my involvement with people studying music. Having already gained quite a lot of knowledge and experience working with the body and the mind, I was surprised at the amount of inspiration the Alexander Technique kept bringing me and soon resolved to study it in more depth.
In the Alexander Technique I found not only help with tension and pain but also a way to a more balanced and integrated life in the present moment. I decided to train to become an Alexander Technique teacher to share my discoveries with others.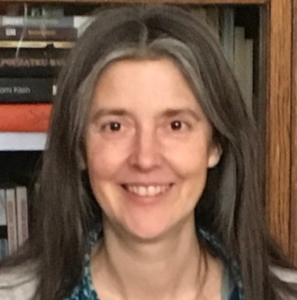 I moved to Bristol, where in 2011 I completed a three-year full-time training course approved and supervised by the Society of Teachers of the Alexander Technique (STAT). STAT was founded in 1958 and is the oldest and largest accredited body of Alexander Technique teachers. Being a member of STAT, I adhere to the Society's published code of professional conduct and hold professional indemnity insurance.
Since 2011 I have been teaching the Alexander Technique first in Edinburgh then in Peebles, where I currently live. In my free time I enjoy hill walking, reading, dancing and singing.
I feel passionate about teaching the Alexander Technique and I am devoted to continuous professional development, further studies and explorations.
Contact me
If you have questions, write to me!